13 Backyard Entertainment Ideas for 2023
Posted by Home Billiards on 31st May 2023
Summer's nearly here – and you're probably starting to plan everything you want to do in the next few months.
But with the weather bringing everyone outside, popular destinations and activities fill up fast. Campsites get booked, parks get filled, popular picnic spots start to overflow; before you know it, trying to do anything turns into a hassle, especially the bigger your group.
The fix? Channel that summer energy into your backyard. With a little space and creativity, you can create a summer playground just steps from your home.
Here are 13 outdoor entertainment ideas to try this summer in your own backyard.
13 outdoor entertainment ideas for your backyard
1. Pool
Forget about smokey pool halls or dark basements – bring your passion for pool into the sun!
Outdoor pool tables can live outside in all weather, and they can double as an eating space with a dining top add-on. Shoot a game or two, then hang your cues and gather around the table for a good meal.
2. Ping pong
Outdoor table tennis is an awesome summer sport — fun for all ages and skill levels. Parks across Europe have had ping pong tables for years – and North America has been following in their footsteps. You can bring the playground into your backyard with an outdoor table of your own. Leave it set up year round, or fold it into storage mode to save space when you're not playing.
Bonus: ping pong has been shown to be excellent brain training, because of all the micro calculations you're making every second with angles and speed and more.
Conversion tops are also an option that can save on space and money – they let you turn your pool table into a ping pong table.
3. Outdoor cookouts
There's nothing like the energy of a big summer cookout. The only downside is that, if they're hosted inside, they can sometimes get hot and crowded.
Fortunately, with the right equipment in your backyard, you can take that cookout outside—and not just when it's time to eat. This can be as simple as a quality charcoal barbeque and some outdoor furniture, or a full-stack kitchen in the form of a Traeger wood pellet BBQ.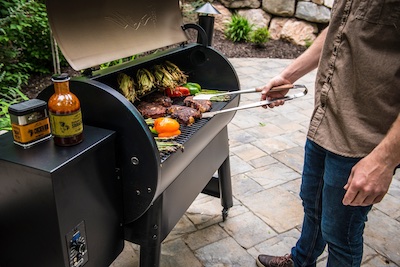 These grills have all your Q'ing needs covered—and then some. With a built-in oven, smoker, grill, and other kitchen staples, these grills can bring even the most complicated meals outside.
4. Gardening and landscaping
Of the most peaceful and rewarding pastimes you can do in your backyard is gardening or landscaping. Plus, regardless of space, with a little creativity, you can set up a garden just about anywhere.
Other than being incredibly satisfying watching your saplings grow, gardening also yields herbs, vegetables, fruits, and other vegetation you can use in your cooking. As you can imagine, plucking a fresh crop from your backyard garden feels a lot better than buying something from the grocery store.
5. Get-togethers
One of the best parts of summer is the going spirit; people have been in their houses all winter, and they're eager to get out and spend time with people.
Why spend the money to go somewhere to socialise when you can host get-togethers in your backyard? Get set up with a table, some comfortable chairs, a shaded area, and some cooking equipment, and you've got yourself the perfect hang at no extra charge.
You also don't need to get bogged down with choosing a theme or too much setup (although go right ahead if that's your thing). Food, drinks, and good company—whether it's friends, family, neighbours, or all three—are all you really need.
6. Pizza parties
Another staple of summer is the pizza party, usually ordered from your favourite local pizza spot. But what if you could save money and make even better pizza yourself right from your own backyard?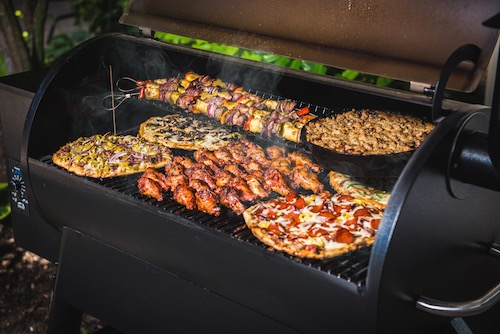 Modern outdoor pizza ovens can fold out and be set up in less than 15 minutes — and can cook a pizza from start to finish in just 60 seconds! Set up a topping station to let everyone customize their own pizza. With a small herb garden, you can even top it with things like home-grown basil for a truly Italian experience.
7. Tanning
Aside from a lucky few, chances are you're not quite beach ready. If being indoors for the past many months has drained your complexion, a quick backyard tan can get you ready for the beach in no time.
All you need is a comfortable recliner or chair, some sun, and maybe a timer on your phone. There's nothing wrong with a sun-induced power nap, but as anyone who's fallen asleep in the sun will tell you, you do want to avoid the pain of waking up tomato-red.
8. Reading
On the other side of the spectrum, laying down with a good book in the shade (or sun) is another way to enjoy your backyard.
Reading seems to be one of those things everyone wants to do more of, and the peace and quiet of your backyard (perhaps with some headphones on if you're in a busier area) might be the solace you need to get started.
9. Decorating
Your backyard is an extension of your home. To feel comfortable there, it makes sense then to give it the same thought and passion you would to interior decoration.
Rather than rely on run-of-the-mill white chairs and wobbly tables, take some time to think about what your dream backyard looks like. Write it down, draw it out; whatever works best for you. Then you can begin to find furniture and other outdoor decorations that align with your vision.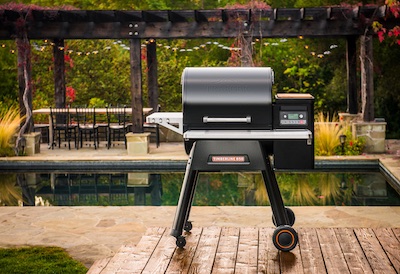 Plus, a backyard tailored to your vision and needs will make you want to take advantage of it more than one not set up for lounging, hosting, activities, and so on.
10. Stargazing
Depending on where you're located and the light pollution in your area, you can set up your backyard for stargazing. (Even in more light polluted areas, an entry-level telescope can be a great workaround.)
Laying on the ground, on a lounger, or whatever else suits your fancy, you can look up at the clear sky and point out the milky way to your kids, enjoy conversation with friends and family, or simply chill out by yourself and enjoy the views.
11. Pet playdates
It's not just you who can enjoy your backyard; if you own a pet and/or have friends or neighbours with pets, open up your backyard (or designate an area of it) for a pet playdate party.
It may sound silly, but you can even make it an occasion with some food and drinks, and—depending on the size of your backyard—you can even host races, obstacle courses, or trick competitions.
Of course, you can also just use your furry friends as an excuse to have guests over. Just let 'em loose, grab a cold drink, and chill out in the shade as they bounce around.
12. Cocktail parties
Nothing is more refreshing on a hot summer day than a fresh cocktail or mocktail. Throw in a party where everyone is responsible for sharing their favourite drink, and you've got the perfect summer day.
Depending on how often you're outside, investing in an outside bar for your backyard can be a great idea. Other than helping to facilitate these types of parties, a quality bar set up almost instantly turns your backyard from just an open space into something with character.
For a more budget-friendly approach, a bespoke table with matching outdoor dining benches and chairs work great too.
13. Picnics
Who says you need to go somewhere to enjoy a picnic outdoors? Grab your portable cooler, fill it with your favourite foods and drinks, and get set up somewhere in your backyard with a blanket.
In the background, fire up your wood pellet grill to start preparing a meal for later. For ideas on what to cook, here are some quick meal ideas fitting a variety of tastes.
Meanwhile, enjoy the sun (or shade) and snack away. Paper plates and cups are easy, but to keep your drinks ice-cold outside of the cooler, consider investing in some higher-quality, insulated drinkware.
Start getting the most out of your backyard today
As you can see, there's plenty you can do in your backyard. Not all of the outdoor entertainment ideas may work for your specific backyard—or you might have to alter them slightly—but, hopefully, the ideas above are enough to help you find something that works for your space.
It's also worth noting that one of the best ways to open up your backyard to more activities is with the right design. Other than making it look nicer, the right design can be the difference between a usable and non-usable space.
For help making this change, or if you'd just like a professional's opinion on getting the absolute most out of your backyard, contact us to design your outdoor oasis.